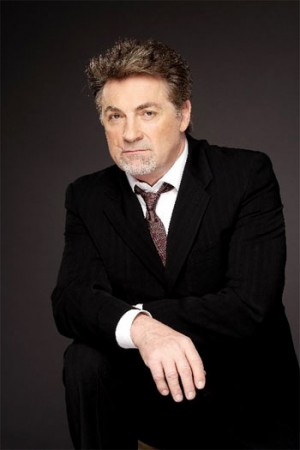 Patrick began his career at a young age working with Peter Jackson. He danced in one of Peter's New York productions for four years. During that time, Patrick had the opportunity to learn all of the technical aspects of producing, such as lighting, special effects, and sound. Patrick then debuted and performed in his own show at the Eden Roc Hotel, in Miami.
After returning to New York, he assisted Peter with the pre-production of "Playboy Fantasy" at the Playboy Hotel in Atlantic City. Later he became the technical director with the show at The Rainbow Grill, in New York, while simultaneously producing "Abracadabra" an "award winning show" in Atlantic City, at the Atlantis Hotel.
Patrick developed his expertise in the administrative aspects of the business, overseeing the financing for Peter Jackson Productions.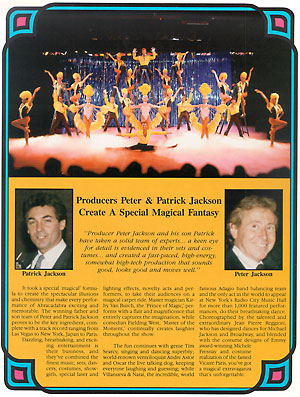 Patrick and Peter relocated to Las Vegas in 1988 where they produced Abracadabra, at the Aladdin Hotel & Casino.
In 1990 Peter and Patrick created "King Arthur's Tournament" for the Excalibur Hotel & Casino" which ran successfully for eight years.
Patrick formed his new company Royal Productions, Inc. after the passing of his father, Peter Jackson. On February 4, 1999 Royal Productions, Inc. opened "Tournament of Kings" at the Excalibur Hotel & Casino. It has proven to be an overwhelming success, since it's opening, performing seven nights a week to sold out audiences.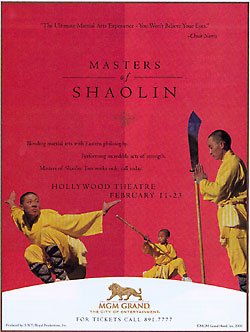 Patrick also produced "Masters of Shaolin" at the Hollywood Theater, MGM Grand Hotel & Casino. The Shaolin Monks made their debut appearance in the United States for a two week run in the Hollywood Theater selling out nightly. Patrick traveled to China to research and gather design plans for the elaborate monastery set built and used along with custom designing props for the special engagement tour celebrating the Chinese New Year.