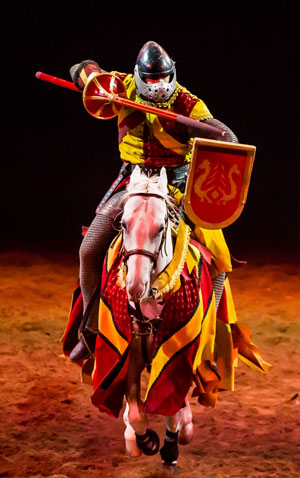 Royal Productions presentation of "Tournament of Kings" at the Excalibur Hotel in Las Vegas has been a smash since its' opening night in February 1999. "Tournament of Kings" replaced Peter and Patrick Chambon-Jackson's "King Arthur's Tournament" which had a successful run for over eight years.
Under the administrative and creative leadership of Patrick Chambon-Jackson, Royal Productions, Inc. invested over $1 million dollars into "Tournament of Kings." Opening with an all-new story line, musical score, and costumes imported from France, the production opens with a breathtaking new set including a 16′ flying Round Table and a spectacular castle which converts into a cathedral complete with stained glass.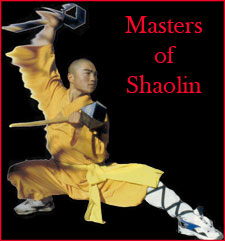 In celebration of the Chinese New Year, Royal Productions produced "Masters of Shaolin" at the MGM Grand Hotel & Casino. The Shaolin Monks made their debut appearance in the United States to sold-out audiences for a two week run in the Hollywood Theater. An elaborate monastery set, along with custom built props attracted celebrities Chuck Norris, Wesley Snipes and Bob Wahl.
"The Ultimate Martial Arts Experience – You Won't Believe Your Eyes…"

– Chuck Norris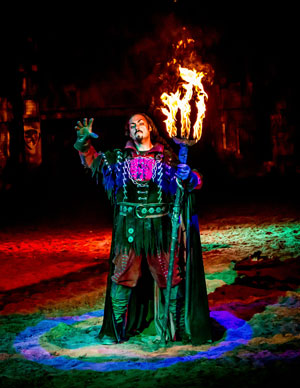 Royal Production's staff utilizes state of the art equipment for music and video presentations as well as a dedicated 3D rendering station for set and lighting design. Office administration of all productions including payroll and insurance is handled in-house.
Shining just as bright as a crown jewel, Patrick Chambon-Jackson's Royal Productions is able to draw on over 30 years of experience in show business with the ability to form production teams with unlimited resources of talent.